Shoplifting and Petty Theft Bail Bonds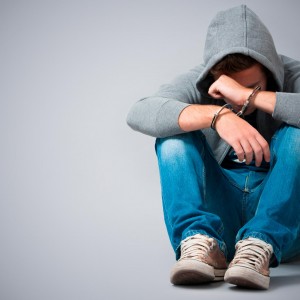 Commercial burglary also called shoplifting is the act of stealing merchandise or property from a retail establishment. Shoplifting is among the most common arrests for police, and one of the most common crimes seen in the courts. While most shoplifting is done by amateurs there are individuals and even groups who shoplift for a living. Shoplifting has a tremendous impact on the bottom line of retailers who report that around 0.6% of their inventory disappears from their shelves as a direct result of shoplifters. Petty theft of this kind is such a problem that it accounts for up to 30.6% of business shrinkage reported by small and medium sized businesses. Bail amounts for shoplifters are generally fairly low, but they can vary depending on the value of the stolen merchandise and whether or not the defendant has any prior arrests. Regardless of the amount, Bail-Bonds.com is available to provide bail bond assistance if you or a family member have been arrested for shoplifting in the LA and OC areas.
I'll start buy saying it was the worst day of my life. But Bail Bonds dot com helped me and my family in a very difficult time. The level of service was amazing. I hope no one has to go through this, but if you ever do, Angel is the right call.
We read about Bail-Bonds.com on yelp, so we knew that we were going with a winner. But what we didn't know is that Bail-Bonds.com is even better than what the reviews said. Bail-Bonds.com are partners with their clients Patty and Mejkan worked closely with us and explained everything and kept us updated every hour. They treated us like family and made a difficult time more understandable and easier!
These guys are awesome! I bail out my brother never done this before and Agent Billy made it so easy and smooth process. Thanks a lot you guys. Hope I don't need you again but if I do I know where to go. Don't park in jail Parking lot, they offer free parking and steps from the jail.