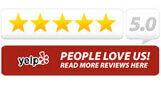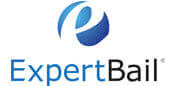 What our Bail Clients Say
We are the experts at getting people out of jail in Santa Ana and the Orange County Jail
We come to your home, office or jail
We bail them all, big or small we are here to help
Fast, courteous and easy to work with
Free expert advice
Open 24 hours a day/ 7days a week
Fast release from Jail
Hablamos Espanol
No need to be a property owner to get Bail
Easy payment plans available (O.A.C.)
Quick approval of Large bonds
Special terms for first-time offenders
Our services are completely confidential


Since 1958, we have bailed out thousands of clients and are one of the oldest and largest bail agencies in Southern California.
Our highly experienced and trustworthy bail agents are the best in the business at getting your loved one or friend.
Our staff is available and our offices are open 24 hours to assist you in your time of need.
Call us now – with our FREE bail advice. One quick call is all it takes to get all of your questions answered.